Events Search and Views Navigation
Calendar of Events
Calendar of Events

| Sunday | Monday | Tuesday | Wednesday | Thursday | Friday | Saturday |
| --- | --- | --- | --- | --- | --- | --- |
| 1 | | | 4 | 5 | 6 | 7 |
| 8 | | | 11 | 12 | 13 | 14 |
| 15 | | | 18 | 19 | 20 | 21 |
| 22 | | | 25 | 26 | 27 | 28 |
| 29 | | | 1 | 2 | 3 | 4 |
+ Export Events
Follow Bricktown Senior Center on Facebook!

Bricktown Senior Center
Mount Union, PA
The Bricktown Senior Center welcomes ALL older adults (age 60+) to join us for a wide range of fun activities, entertainment, and delicious, hot meals served daily. As your community senior center, we also offer a wide range of essential programs and services specifically for older adults, including fitness opportunities, health screenings, and assistance applying for various benefits and services that can help improve your overall well-being. We are located at 18 North Washington Street in Mount Union, PA. No membership is required, so you can just stop in anytime we are open!
Our center is dedicated to promoting healthy aging by offering enjoyable programs and activities with your interests in mind. From quiet conversational coffee and tea time events and engaging, relevant discussions about life's issues to Wii tournaments, bands, parties, entertainment, and so much more, there is something for everyone here at the Center!
Trips, Raffles, Cruises, Teatime, Health & Wellness, Bands, and Activities
We have a lot of fun at the Bricktown Senior Center. Our programs and activities are specifically designed to appeal to the interests of our older community residents – and we take your input seriously. Our seniors are actively involved in the community, participate in dances, games, social activities, health education, exercise classes, and day trips. They enjoy speakers, parties, wellness programs, social events, art classes, enjoy hot lunches with friends, and so much more. Grab a friend, neighbor, or family member (or just bring yourself) and stop in.
Activities are designed to be safe, fun, and stimulating. Several regularly scheduled activities and wellness events are offered, as well as exciting special events throughout the year. Be sure to check the monthly calendar and plan to stop in for your favorite activities. We hope you will join us!
Social Events
Holiday Celebrations
Birthday & Special Event Parties
Crafts
Games
Show Trips
Casino Trips
Bands & Special Events
Guest Speakers
Blood Pressure Checks
Puzzles
Tea Time Chats
Crocheting & Knitting Classes
Raffle Drawings
Cruises
Sightseeing Tours
Christian Fellowship
Art Lessons
Health & Wellness Events
Educational Seminars
Entertainment
Awesome Bands
The Bricktown Senior Center plans a wide range of unique, engaging outings, in-center activities, and events throughout the state and around the world! Our members are very active and thrive on getting the most out of life through retirement and beyond. Join us for opportunities that enrich your life.
Delicious Lunch Meals Served Daily
Stop in to the Bricktown Senior Center every weekday from Monday through Friday and enjoy a delicious, hot meal in the company of good people! Lunch is served at noon for a suggested donation of $3.00. Those aged 60+ will be served regardless of ability to pay. Be sure to call 24 hours ahead of time to reserve your lunch: 814-542-2865.
Homebound seniors aged 60+ may be eligible to benefit from our home-delivered meal program. For eligibility requirements, please contact the Center.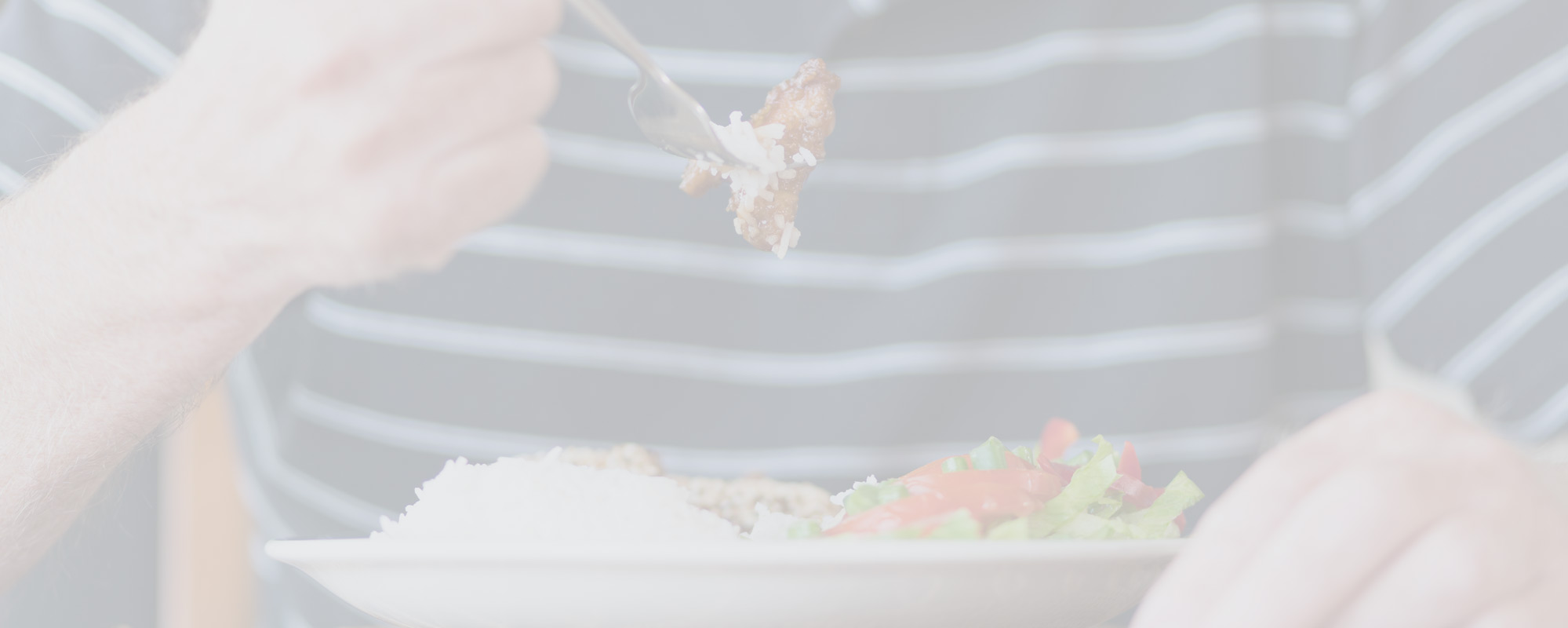 Join Us! Adult Events & Activities In a Lighthearted Environment
Our active adults enjoy the lighthearted and warm supportive atmosphere here. There is no pressure and we treat all of our guests kindly and with courtesy. We think you will enjoy what we have to offer and we look forward to getting to know you. If you have any ideas for events and activities or would like to share your craft, hobby, or activity ideas with other active adults, please let us know. Stop in often!
Bricktown Senior Center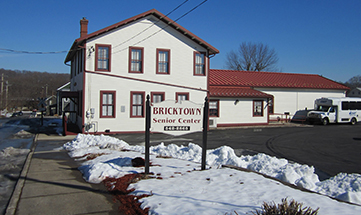 18 North Washington Street
Mount Union, PA 17066
Hours: 8:30am – 3:00pm
Monday – Friday

Need a Lift?
Transportation is provided at a cost of $1.00 each way to or from the center.
List of Services
The Huntingdon-Bedford-Fulton Area Agency on Aging offers a broad array of essential programs and services that meet the needs of older adults in Huntingdon County. To learn more about our services and how they can enhance the independent living, dignity, and quality of life of our seniors, please view our Services pages.
Volunteer At Bricktown Senior Center
Do you have some time to help seniors at the Center or in your own neighborhood? If you are interested in applying your time, energy, and talent to help those who need help the most, we welcome you to join forces with us. Our dedicated group of volunteers throughout the region generously gives of their time and energy to improve the lives of seniors and those with disabilities. Whether you have just one hour (or more), your effort is greatly appreciated. If you can do small handyman tasks, sing, play a board game, cook a meal, dance, or spend some time in conversation with an older adult, please let us know. There are many ways your time can make a difference. Learn more and let us know how you would like to help. Thank you for considering making a difference in the lives of seniors in Huntingdon County.